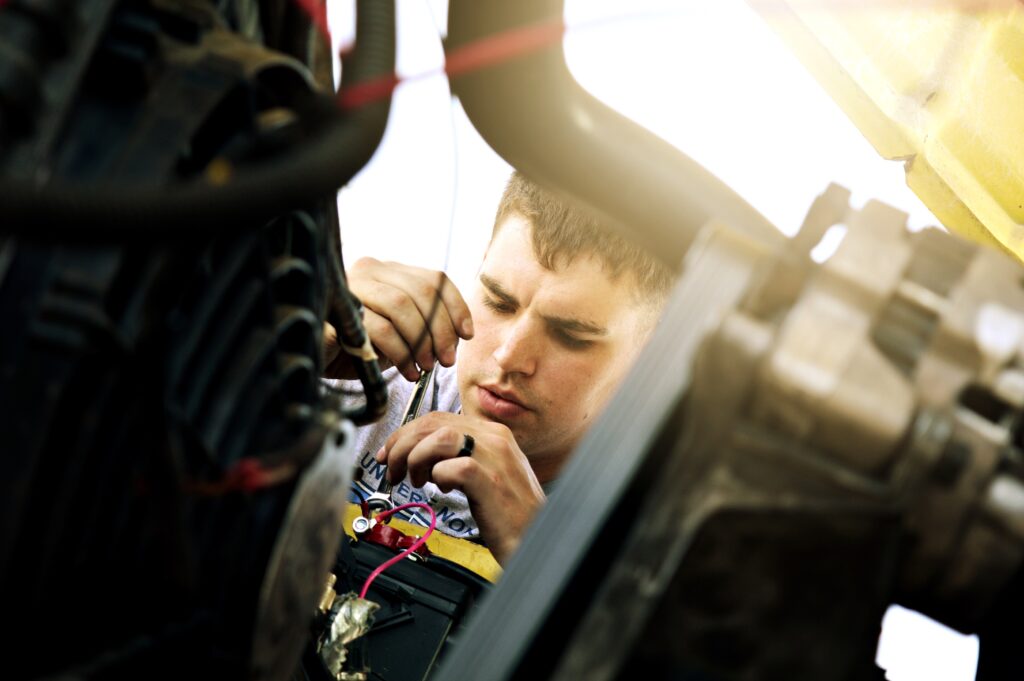 Automotive sector
We offer services adapted to the manufacturers of the automotive sector : indeed, we know how to transport your spare parts in very short time (before 8am on the next day), everywhere in France with a routing quality at +99%.
LM2S supports your technicians from A to Z: from preventive or curative maintenance activities to the management of returned parts.
Your logistic priorities :
1. Availability as closely as possible to the place of intervention
2. Controlling your stocks and your inbound and outbound flows
3. Reverse management
LM2S offers a global solution that meets your priorities :
Making available as closely as possible to the place of intervention
• Guaranteed availability of your parts from 8am with a transport performance of +99%;
• Delivery to your branches with our CSI offer or in one of the 180 PUDO® located in the heart of the economic areas, anywhere in France;
• Traceability in real time with text messages notifications of the availability of your parts;
• Significant optimisation of schedules: your engineer organises his day as early as possible (management support tool, reduction of intervention delays).


Control of your stocks and your inbound and outbound flows
LM2S solutions allow you to limit the value of your spare parts inventory; eliminate leases and costs related to engineers 'sites; improve the return of your parts to your inventory.
Our FSL allow you to manage your stocks anywhere in France with outbounding in 2 / 4 hours 365/24/7.
Your stocks are not uselessly immobilised, which means a reduction of more than 30% of parts of the same references and a drastic reduction of the risk of obsolescence of your parts.
3.Reverse Management
• Management of defective products
• Reverse with traceability and transfer of responsibility to repair centers and/or distribution centers
4 The strengths of LM2S
• Irreproachable traceability thanks to our tracking tool that can be consulted in real time;
• Customer service available 24/7 by phone and email;
• A network of partners throughout France;
• LM2S offers you the possibility to manage your stock centrally;
• Collection of your parts anywhere in France and Europe with same day departure for delivery on the next day at 8am.