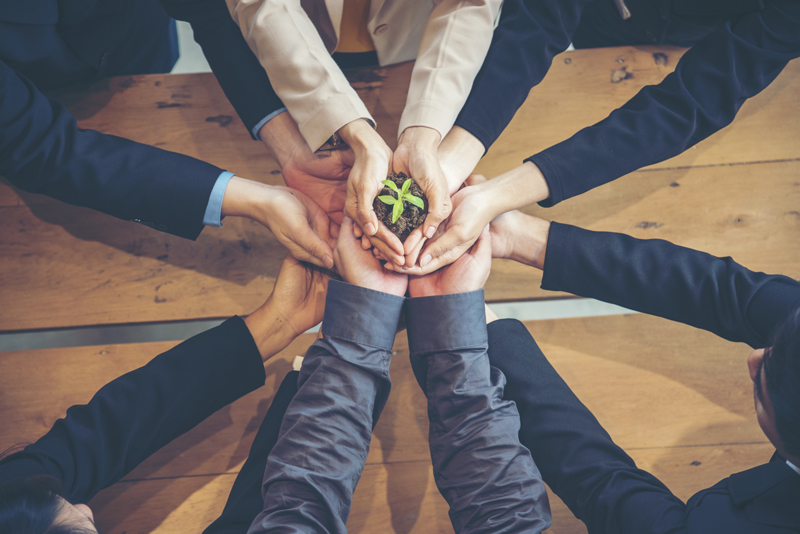 The human element is at the heart of our commitment.
The LM2S management committee, sensitive to Sustainable Development for the company, has set up ambitious strategies in CSR (Corporate Social Responsibility) and QSE (Quality, Safety, Environment).
We have thus defined a master plan with 3 major priority projects.
1. Our human resources.
LM2S is a team of 43 close-knit and competent people. We are aware that our success depends on the well-being of all these people. This is why our quality procedures are primarily dedicated to them.

Our objectives are to improve :
Their health and safety
• With a systematic analysis of each incident based on proven methods in order to understand the accident scenario and to propose preventive measures;
• With safety awareness campaigns for new entrants / temps.

Their well-being at work: a management that listens
• Employee motivation is essential. Internally, we have set up a participative innovation programme. Employees' suggestions are taken into account and challenged within creativity groups to transform them into concrete achievements.
• Career management with annual exchanges and a training plan
2.The environment
LM2S is a responsible company. Our efforts are already visible in the area of polluting emissions and waste:
– With the rental of new generation motorised handling equipment (improvement of air quality, reduction of noise pollution);
– With the recovery of cardboard waste through an efficient and structured recycling channel.
(Download our commitments for environment)

3.Our innovations
Our logistics innovations, designed today to be even more effective tomorrow, already take into account sustainable, societal and environmental issues.
"The quality approach is at the heart of LM2S, we have already made a lot of progress on the environmental front, we are continuing our efforts and imagining sustainable products for tomorrow."

Lylia Ouchène, in charge of the quality and efficiency of our procedures. Certified Black Belt (Six Sigma), ensures that our processes are optimised