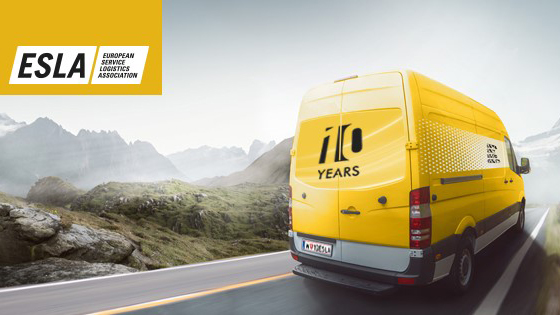 ESLA is 10 years old!
LM2S is proud to be a member of ESLA – European Service Logistics Association and to announce its 10th anniversary this year.
Ten years ago today, the major players in European parts logistics launched the European Service Logistics Association in Copenhagen. Ten years later, ESLA has become Europe's largest express logistics and overnight service network. The network now unites LAGERMAX, SLS, DANX, LPR, QUALI-NIGHT, LM2S and CAROUSEL.
Since the first meeting in February 2011, one of the stated aims of the network has been to create synergies across Europe and develop innovative logistics solutions for its customers.
That's why, on this anniversary, we are not only proud of what we have achieved so far, but we are also looking forward to what lies ahead!
With our customers and partners, we say today, "Here's to the next decade!".
Learn more about esla.info.